Forskningsnyhed
Forskning i offerets møde med gerningsmanden
Forskere fra Psykologisk Institut og Afdeling for Antropologi er med i et nyt forskningsprojekt, der skal sammenligne effekten af to forskellige måder at holde konfliktråd mellem en forbrydelses offer og gerningsmand. Projektet er det først af sin art i verden.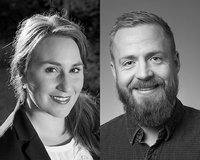 TrygFonden har bevilliget godt seks millioner kroner til første fase af et nyt forskningsprojekt, der skal sammenligne den nuværende danske model for konfliktrådsmægling mellem offer og gerningsmand og en international model, der kendes som "Restorative Justice Conferencing". Projektet udføres af forskere fra AU og University of Cambridge i samarbejde med Rigspolitiet og syv danske politikredse.
"Projektet er en unik mulighed for at generere robust viden om, hvilken type af konfliktråd, der har de bedste effekter for de involverede parter og hvorfor", siger Sarah van Mastrigt, der er lektor på Psykologisk Institut på Aarhus Universitet og en af projektlederne.
Dansk eller international model?
Når Politiet i dag afvikler konfliktråd, er det normalt kun offeret og gerningsmanden, der mødes. Den internationale model inddrager i højere grad også familie, venner og andre, der er påvirket af den kriminelle handling. Projektet vil undersøge effekten af de to modeller gennem et lodtrækningsforsøg, hvor straffesager bliver tilfældigt udvalgt til konfliktråd ud fra den ene eller den anden af de to modeller. Der indsamles både kvantitative data om tilbagefald til ny kriminalitet, sygemeldinger etc. og kvalitative observationer og interviews.
"I projektet skal vi indsamle data fra alle dele af processen. Vi sidder med under konfliktrådsmøderne, følger med i processen hos Politiet, og vi skal også interviewe parterne. Ved at kombinere kvantitative og kvalitative data forventer vi at kunne generere solid viden om de to modeller for konfliktråd" fortæller Christian B. N. Gade, der er lektor på Afdeling for Antropologi og også en af projektlederne.
---
Fakta
Hvert år afvikles der i Danmark omkring 600 konfliktråd, som er organiseret af politiet. Konfliktråd er et supplement til det traditionelle retssystem, der skal give ofre og gerningspersoner mulighed for at mødes for at have en dialog om, hvad der er sket, og hvordan de er blevet påvirket af den kriminelle handling.
Fra Aarhus Universitet deltager Sarah van Mastrigt, Christian B. N. Gade, Theresa Ammann, Luna Kragh Andersen og Søren Rask Christensen. Fra University og Cambridge deltager Lawrence Sherman og Heather Strang.