News from the management
Aarhus BSS
Jan Tønnesvang to continue as head of the Department of Psychology and Behavioural Sciences.
"In many ways, my time as the head of department has been quite a journey. I had some theoretical ideas about management, and I've been taking practical lessons in my own management theory," says Jan Tønnesvang, head of the Department of Psychology and Behavioural Sciences, continuing after 1 December. In this interview, Jan Tønnesvang talks about some of his thoughts and the lessons he has learned along the way.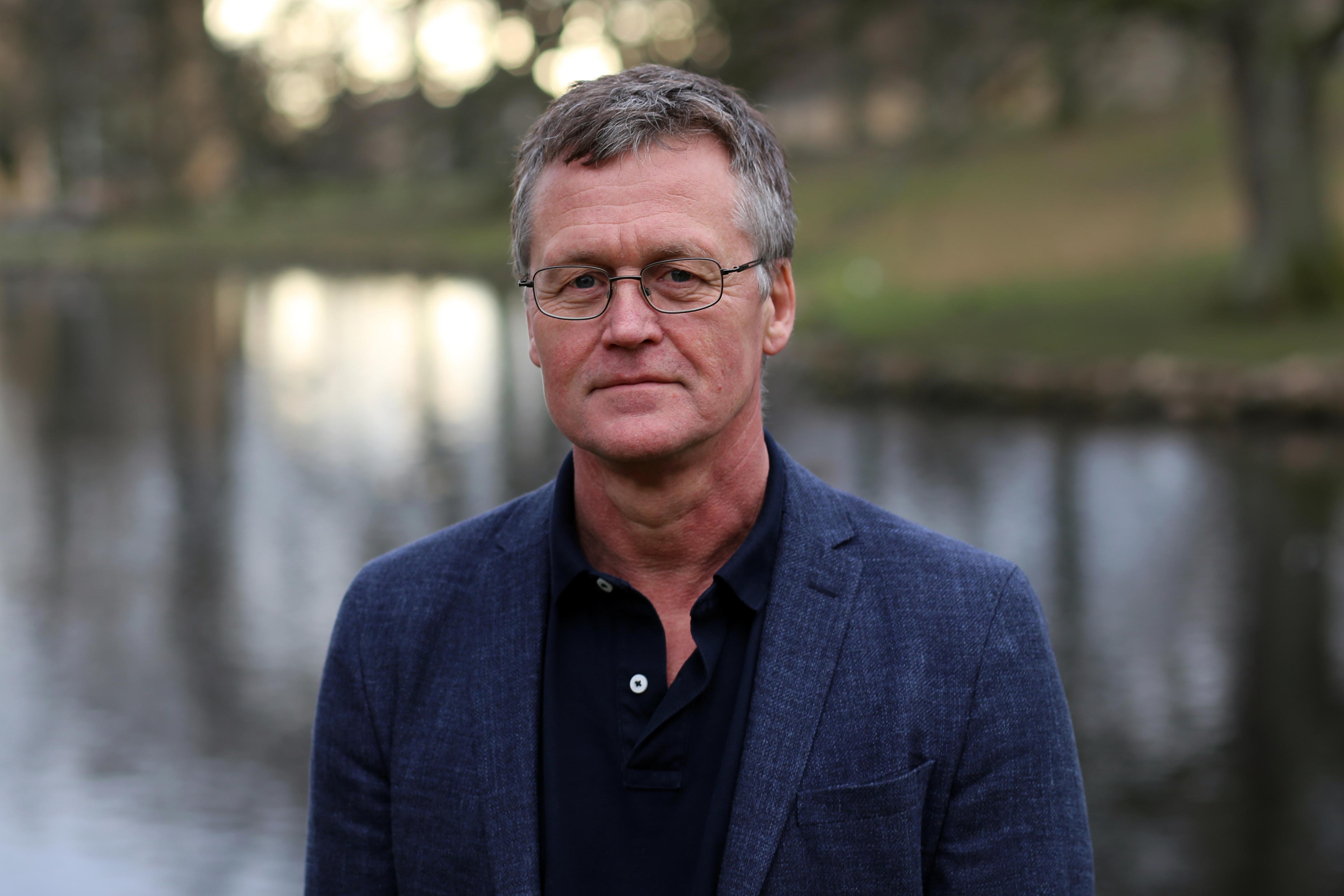 What is your experience of the managerial construction over the past four and a half years; a period in which you and Carsten René Jørgensen have alternated as heads of department and as each other's sparring partners?
Carsten was head of department for the first 18 months, and I was his sparring partner and deputy head of department. Then I took over, and Carsten became my sparring partner and deputy head of department. Our experience with this two-headed management structure (as we call it) is really good. It makes the work more interesting and reflective, and maybe it also adds more legitimacy because our colleagues at the department know that important decisions are not being made by one person alone, but have been thought through by at least two people. We share certain basic assumptions and values, and therefore, we gain a lot from disagreeing with each other. I'm not sure that this kind of management would necessarily work for everyone, but it works for us. And overall, the department management team not only consists of Carsten and me, but is a broader and very strong team. This is not only valuable, but also essential if our work is to make sense and be worthwhile.
Tell us about your time as the head of department?
As the head of department, I've been busy with many different things - internally with the department's operations and dynamics, externally in relation to various requirements and challenges, upwards as a member of the faculty management team, and along the way, I've participated in various official events. I've also held on to some of my teaching activities so that I can do my part in this area, and I'm still engaged in research that I'm also trying to find time for. So making time for all these different tasks while not compromising my integrity is something of a balancing act. In fact, I also spend quite a lot of time thinking about the future direction of our department, and how to navigate in a world where success is measured in very specific ways, and where there is pressure, from many different sides, on our time and productivity.
So, in many ways, my time as the head of department has been quite a journey. I used to work in management, and I taught management before I became the department head. And I usually say that I'm taking practical lessons in my own management theory. It's quite exciting, because I've had to reflect on whether and how my actions correspond with my thinking. As head of department, you rise to the challenge, and gradually, I've learned to both open up and narrow down my focus. When you're faced with a daily stream of input and tasks, you become better at zooming in and out, and focusing on what's important. In my view, one of the most important tasks is to make sure that the overall framework and the department's potentials are in sync. It's a question of ensuring that the framework and conditions match - rather than obstruct - the autonomy, quality and responsibility that drive the department. In this context, it's my responsibility to make sure everybody is on board when, together, we set the future course for the department. And in my experience, if I'm open to ideas from employees at the department, things tend to grow naturally from these ideas. This is both interesting and important in a time where many external requirements need to be taken into consideration.
As you see it, what will be the key focus areas at the department in the years to come?

First of all, I think we have to look at reality and at the framework conditions for the department, for example the reallocation contribution and the financial challenges that it represents. In this context, my job is to ensure that we stay true to our core tasks, and at the same time engage in areas that can generate income for the department. We focus on different areas, for example on how to attract positive attention to business-psychological areas. It makes a lot of sense to integrate our field into areas other than where we're usually represented, and we're working to establish a business-psychology centre with funding from the school. I'd also like us to do more to encourage psychologists to play a more active role in formal management and overall decision-making in society. Basically, I believe that the development of many areas of society could benefit from qualified psychological thinking. Our role as psychologists is not only to help people who're feeling bad. We should play a role in decisions on the conditions for how people live, and live together in Danish society. Perhaps we should develop an executive Master's degree programme in management for psychologists.
Another important area is recruitment. We receive lots of applications for the positions we advertise, and the quality is increasing - for external as well as internal applicants. It makes good sense to focus more on international recruitment, and we should also be aware of the highly talented internal applicants. Unfortunately, we can't employ everyone, and striking a reasonable balance between good human resource management and focus on excellence can be a challenge in recruitment decisions. Several factors are at stake when it comes to deciding on the most qualified candidate, e.g. the relative importance of core competences and excellence on the one hand, and the involvement in department activities and team spirit on the other. Decisions are based on inclusion, but ultimately, I'm responsible for the decision.
Where is the field of psychology headed - as you see it, has there been a development or a change in the role of psychology in society today compared with previously?

Psychology is basically about studying the human mind. In this way, our field is omnipresent, whenever there are humans. Therefore, it's no wonder that psychology has come to play a more central role in social awareness and in ever more societal functions, and that interest in psychology from other fields of research has been increasing. I believe that, as a field, we can work more actively to become a factor in addressing the major social challenges facing us today, for example in relation to democracy, mental health, CSR, sustainability and - as already mentioned - management.
In relation to how we educate our graduates, we might need to ask ourselves some questions: Within research, empirical data has become increasingly important over the last 20 years, and within treatment, evidence studies have become more important. At the same time, our students are being trained in meeting certain learning objectives, and our grading system focuses on counting errors instead of rewarding potentials, originality and creativity. Theoretical thinking in terms of what psychology is and thinking out of the box are not necessarily encouraged by tying our thinking to learning objectives and counting errors, etc. These approaches work well in relation to documentation, but I'm a bit sceptical as to whether they stimulate the ability think psychologically. Psychology has come to play a more prominent role in society and has gained more international momentum - this is clearly positive. But I think we also have to be aware of the importance of theoretical thinking in psychology, and whether this is under pressure.
Why do you want to continue as the head of the Department of Psychology and Behavioural Sciences?
An important reason is probably that I care about the Department of Psychology and Behavioural Sciences. A funny thing happened to me when I first became the head of department: it triggered a feeling of wanting to take care of the department in its entirety. Actually, I'd always cared about the department, but when I became the department head, I felt it was my responsibility to take care of it all. It's kind of like the Little Prince and his rose, I suppose. Having much more insight into the people at the department and a better understanding of their work and challenges, and trying to make a positive difference, that really appeals to me. When Carsten René and I became joint heads of department, one of the things we decided to work on was to promote integration at the department. To make the individual units understand how we can all help each other to make the department function as a whole. And I actually think it's going pretty well. I like the university's ambition to work on optimal resource utilisation, because in my view, this is the best way to bring diversities together into a united whole. I also believe that this serves the department best in the long term: We should not all be the same; we need freedom to do different things and in different ways; we should all contribute to the whole. This applies both to academic and administrative staff - we're all on the same journey!
One thing in particular that I've become keenly aware of as department head is that as an employee, you want to be taken seriously. There's a lot of talk about recognition. And that's definitely important. But being taken seriously is slightly different. It's a bit more mature. And I actually like that. So that's what I strive to do when employees present their ideas, challenges, problems or plans. Where should I focus my attention when employees tell me about their ideas, where are the future potentials in a challenge they present to me, etc. As Storm P., a famous Danish cartoonist, cleverly put it "Flies should be snatched, not patched".