Research news
Mia Skytte O'Toole and CON AMORE nominated for awards
Mia Skytte O'Toole has been nominated by the Danish Psychological Association as Denmark's candidate for the European Federation of Psychologists' Associations' award, the Comenius Early Career Award. CON AMORE has also been nominated as Denmark's candidate for the EFPA's Aristotle Prize.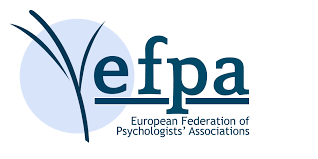 The Department of Psychology and Behavioural Sciences employs no less than two of the nominees for the awards presented by the European Federation of Psychologists' Association EFPA.
In the reasoning from the University Section to the Danish Psychological Association, these are some of the words used about Mia Skytte O'Toole:
She is a brilliant young researcher who at age 32 has already managed to complete her PhD, obtain her authorisation and a position as associate professor. At the same time, she has started a family. In addition to being very talented, she is a well-liked and always helpful colleague.
The award is given to a young psychologist (max. 35 years old) who has made an original contribution to the field of psychology (as a science and a profession). Mia's nomination is based on her extensive productivity and her work with developing and adapting therapy to the relatives of cancer patients.
Mia says about her work:
"As a relative, there are many things on which you have no influence, and the tools will help make it easier for relatives to navigate the emotional minefield which they often find themselves in".
The Danish Psychological Association has also nominated CON AMORE as a group as Denmark's candidate for EFPA's Aristotle Prize.
The reasoning for the nomination reads:
Headed by Professor Dorthe Berntsen, this group has created an outstanding international research centre, which integrates many different aspects of autobiographical memory research, including basic autobiographical memory research with adults, developing autobiographical memory from childhood to adulthood and dysfunctional aspects of autobiographical memory such as post-traumatic stress disorder (PTSD) and memory loss.

As a group, the researchers of CON AMORE have developed research activities that are ambitious and of a high scientific quality and reflect a theoretically focused effort. Their research ideas are original and have successfully broached new areas. Their research has contributed to important methodological, conceptual and theoretical development within autobiographical memory research and related disciplines and has been published in high-ranking international journals. They have developed a dynamic and cohesive research environment which has produced optimum conditions for research training.

CON AMORE has become a hub for autobiographical memory research. The centre attracts excellent researchers from all over the world and is one of the reasons why significant progress has been made in the area, especially within Europe.
Facts about the award
The Aristotle Prize was given to the EFPA by the chair of the fourth European Congress of Psychology in 1995 in Athens, Greece. It is awarded to a psychologist or a group of psychologists from Europe who have made a special contribution to the field of psychology.
Is awarded to a European psychologist or a group of European psychologists who has been recognised internationally for making a special and original contribution to psychology as a science or as a profession.
Requires international recognition, which includes:
A number of publications in scientific journals.
Presentations at a national and international level and at European conferences in particular.
A significant contribution to European psychology through leadership or the dissemination of psychology as a science and profession.
Congratulations to both Mia Skytte O'Toole and to CON AMORE!