Aarhus BSS
Research news
Relationship check-up now offered in Norway
Researchers Tea Trillingsgaard and Hanne Fentz from the Department of Psychology and Behavioural Sciences at Aarhus BSS are working on a project that offers a relationship check-up to couples (the Par-tjek project). The offer has been developed and tested at Aarhus University in collaboration with the Centre for Family Development. A new central provider of research-based psychological treatment in Norway, Modum Bad, will now offer a relationship check-up to families in Norway.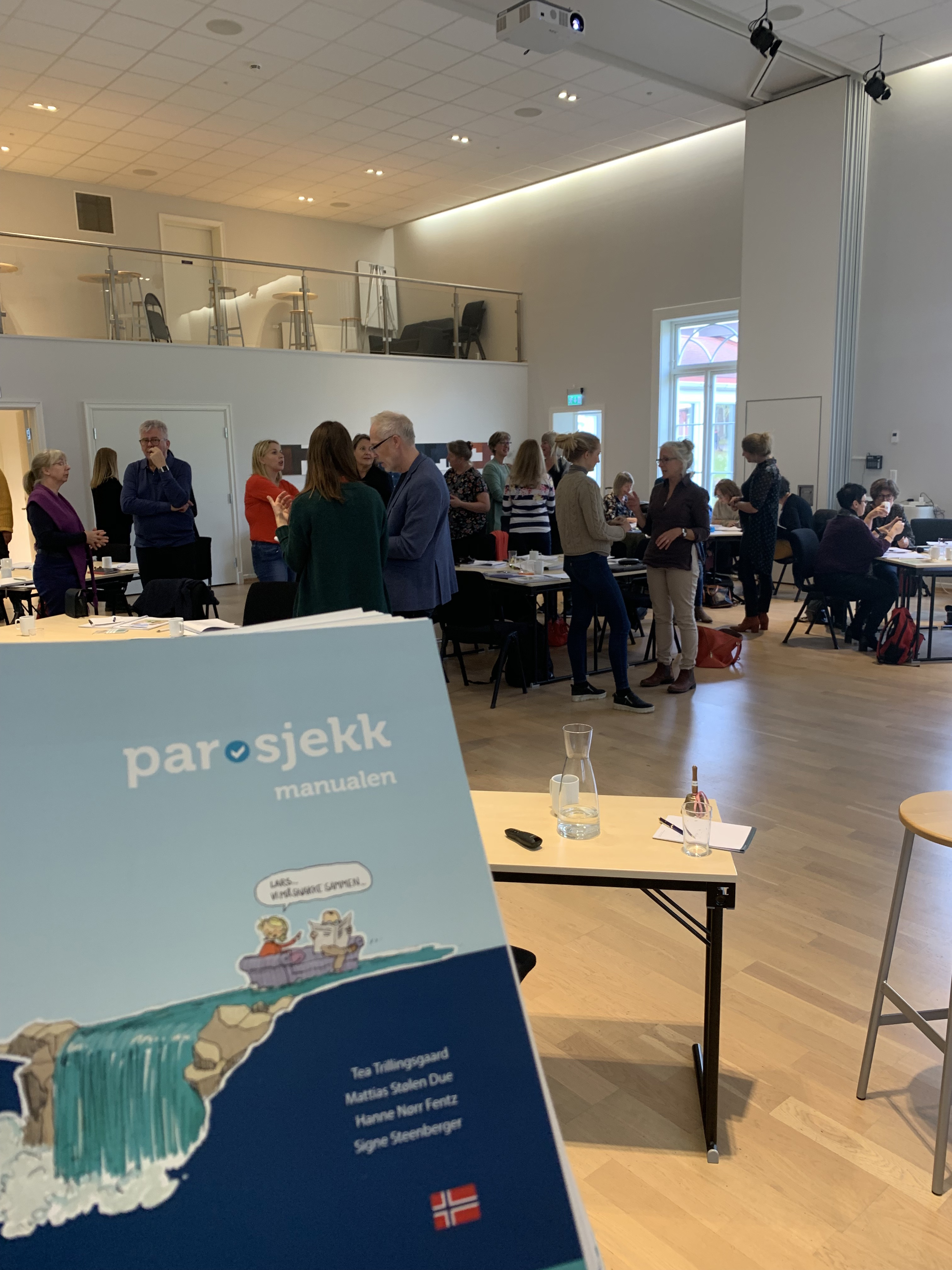 A relationship check-up consists of an online questionnaire, two interviews with a certified counsellor and a feedback report, which the couple will work with at home. The material is now available in Norwegian, and Norwegian couples are now offered a publicly funded relationship check-up in Oslo, Bergen and at Modum Bad. In Denmark, Aarhus Municipality offers a free relationship check-up to families with at least one child under the age of 12.
The Norwegian provider of the relationship check-up (Par-sjekk in Norwegian) is Modum Bad, which is a psychiatric centre offering research-based courses and treatment of mental illnesses. The first batch of Norwegian relationship check-up counsellors have now been instructed in the check-up and will be able to offer it to Norwegian families.
The project has been the topic of a Danish television programme:
https://www.dr.dk/tv/se/sundhedsmagasinet/sundhedsmagasinet-3/sundhedsmagasinet-2018-11-28
Aarhus Municipality is offering a free relationship check-up to couples with children under the age of 12.
https://www.sundhed.dk/borger/guides/sundhedstilbud/region-midtjylland/aarhus/raadgivning/parraadgivning-til-foraeldre/