Personality influences degree programme choices and grades
Our personality matters in relation to what degree programme we choose and how well we perform. Researchers from Aarhus BSS explore in what way.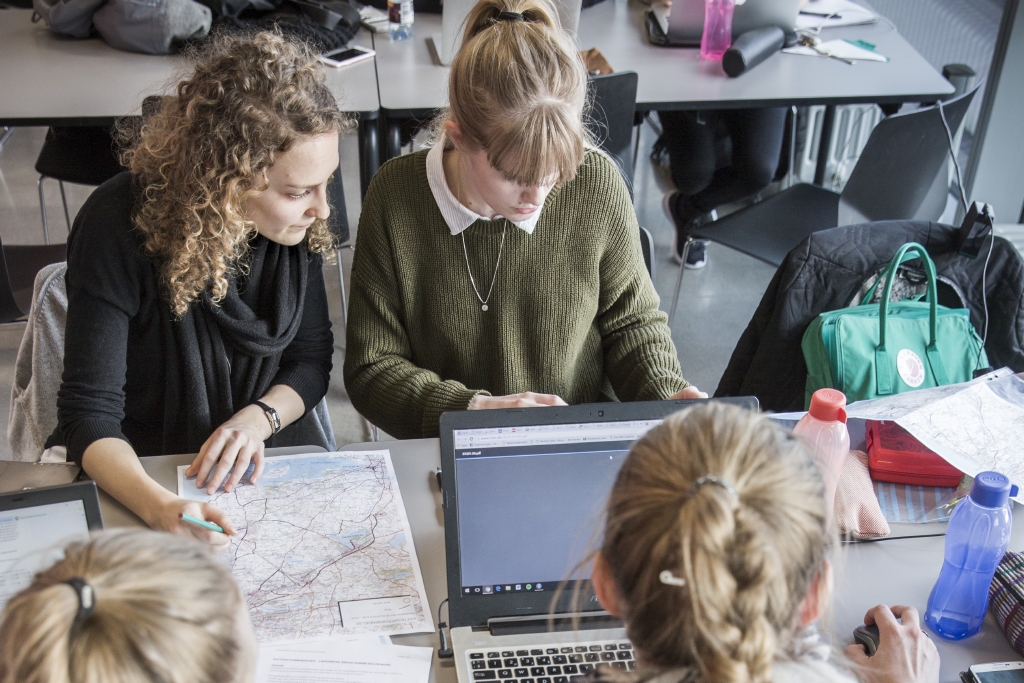 Economics, physics, art or medicine - what am I good at, what do I enjoy? Picking the right subject to study can be a challenging task. Now, a study of 1,067 students from seven different degree programmes at Aarhus University suggests that our choice of degree programme is affected by our personality.
Among other things, the study shows that students on the natural science programmes are the most introverted. Students of psychology and the humanities tend to be worried, thoughtful and open, while students of law and economics score low on the human quality of agreeableness.
"I think that the results reflect a human tendency to seek out the surroundings to which we fit in. We choose a subject according to our academic interests and strengths, but most likely also according to where we believe we can make the most of our personality," says Anna Vedel, a PhD student at Aarhus BSS who is responsible for the study.
The results very much confirm Anna Vedel's expectations prior to the study. The students took part in the study right before they started on their respective degree programmes. Thus, the study also shows that the differences are not caused by the students being influenced throughout their time at university.
Self-discipline results in good grades
Anna Vedel also found that the personality affects how well students perform during their studies and the grades they get. Conscientiousness, which among other things measures a person's self-discipline and work ethics, is the most effective indicator of how well a person will perform academically. This is not surprising, and it not just applies to university students, but to students throughout the whole school system.
Other personality traits can be an advantage on some programmes and a disadvantage on others. For example, being open will benefit your grades on political science programmes, while it has a negative effect on your grades if you are a law student.
"It's easy to imagine that political science students will benefit more from being openminded and interested in many different takes on the world, theories, values etc. than students on the more detail-oriented law programme. The content of the courses and the types of examination are very different," says Anna Vedel.
Atypical students do well
Interestingly, the study also showed that personality traits that dominate a specific degree programme are not necessarily an advantage when it comes to the student's grades. For example, most psychology students are rather extroverted, but the few introverted on the programme actually get better grades.
"This might have to do with the type of examination. Psychology students have no oral examinations - only written examinations and take-home assignments, where the students sit at home and work for longer periods of time. This can be a disadvantage for the more extroverted students, who need to get out and be stimulated," says Anna Vedel.
Big individual differences
According to Anna Vedel, the results can be used as inspiration for students when they decide what to study, and for lecturers when they are planning their teaching. At the same time, she stresses that the results represent the average differences between groups of students. There are still significant differences when you look at the students individually.
Contact:
Name: PhD student Anna Vedel, Aarhus BSS
Email: avedel@psy.au.dk


About the study
The study was conducted by PhD student Anna Vedel in cooperation with Professor Dorthe K. Thomsen and Associate Professor Lars Larsen, all from Aarhus BSS. The researchers applied a Danish version of the personality test NEO Five-Factor Inventory. This was originally developed by P.T. Costa and R. R. MCrae. The results show how students from seven different degree programmes score on average compared to each other.
· Neuroticism: worry and negative emotions
High: psychology, arts/humanities
Medium: law, political science, natural sciences
Low: medicine and economics
· Extraversion: extraversion and positive emotions
High: medicine and political science
Medium: psychology, law, economics and arts/humanities
Low: natural sciences
· Openness: openness to new ideas, thoughts and experiences
High: psychology, arts/humanities
Medium: medicine and political science
Low: law, economics and natural sciences
· Agreeableness: caring about others, trust, compliance
High: medicine, psychology, natural science, arts/humanities
Medium: political science
Low: law, economics
· Conscientiousness: competence, propriety and self-discipline
High: medicine, psychology
Medium: law, economics, political science, natural sciences
Low: arts/humanities