Research news
This is the way to get funding for your research!
At the Centre for Alcohol and Drug Research at the Department of Psychology and Behavioural Sciences, the researchers have had quite a lot of success securing research funding for the centre. They have taken on a new strategy, which seems to be working.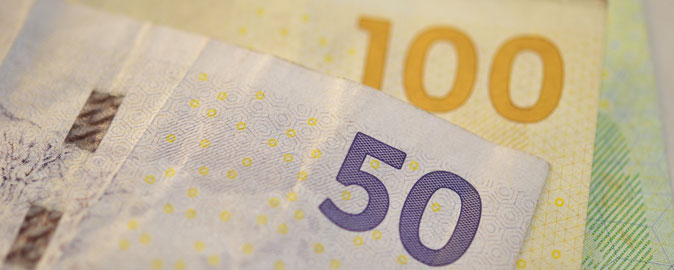 DKK 17 million in one year to fund three projects. These are the results of the new strategy that researchers from the Centre for Alcohol and Drug Research have adopted in order to attract funding for the centre's research.
"We make sure that all research grant applications are thoroughly reviewed before they are submitted. The rule applies to all applications, and the review process is handled by the centre's professors and associate professors," explains Professor Mads Uffe Pedersen.
Recently, the centre secured DKK 5.8 million for a project that Mads Uffe Pedersen is working on, 4.7 million for Professor Geoffrey Hunt and 6.3 million for Associate Professor Bagga Bjerge.
The strategy is quite simple: A couple of months before the application deadline, the applicant submits his or her application to be reviewed by someone from the centre, coordinated by Mads Uffe Pedersen. He then forwards the application to the relevant colleagues whose research interests have the most in common with the given research project in terms of content and focal points. These colleagues then provide feedback directly to the applicant.
Previously, the researchers were used to looking through each other's applications, but it was more or less on a voluntary basis – that is not the case any more. The centre simply does not want any applications to be submitted that are not good enough. The procedures have been tightened quite a lot within the last couple of years, and now even the professors and associate professors, who are on the review panel, are also subject to having their applications reviewed before submitting them.
"With this review process, we are quite simply heightening the quality of the applications, which may be one of the reasons why we've had so much success attracting funding this past year – and I greatly recommend for others to take on this approach as well," says Mads Uffe Pedersen and proceeds:
"We have agreed, as colleagues, that this is how we do it from now on, and everyone contributes without any internal competition. This is crucial for making the process work."
Further information



Professor Mads Uffe Pedersen
Department of Psychology and Behavioural Sciences – Centre for Alcohol and Drug Research
Aarhus University, School of Business and Social Sciences
Mail: mup.crf@psy.au.dk
Tel.: +45 87165771
Mobile: +45 60202711